The Righteous Brothers #1 hit debuted in the US in 1964 and became the most played song of the 20th century.  The song soulfully describes a difficult personal, sometimes found to infect business relationships.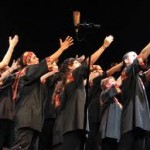 You've always been "loved"
You were number #1 draft pick, number #1 in college, conference and combine, number #1 in high school prep too; in other words, always #1 and became accustomed to the glow of adulation.  Now, you've reached your childhood dreams and made it to the pro's but you're no longer number #1.  You have to prove yourself all over again, and you may not be #1 with your advisers yet either.

The attention is for many, a catalyst driving creativity and excellence.  When you signed your first deal / contract exhilaration was off the charts.  However, athletes and creative artists face predictable career challenges like age, injury, looks, talent and new emerging, younger stars,  inevitably tomorrow's stars replace today's.
Before you even get remotely close to that feeling…
Get McFideo™
With McFideo™ it will be ok to trust your advisers 100%
McFideo™ verifies it…
McFideo™ 30 years of actual hands-on experience
Investments, Trusts, Pension Plans, IRA's
Non-profits, Foundations and Endowments
Accounting | Tax | Fiduciary
McFideo™
p r o t e c t s your
People | Pets | Portfolio
 For more information info@mcfideo.com or (310) 943-6509
McFideo™ is a pending registered trademark and patent submission of Chris McConnell & Associates
© Chris McConnell & Associates 2009 to 2017 All Rights Reserved