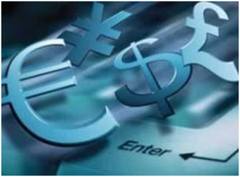 McFideo™ is an exclusive, expert – level account protection and asset security service. McFideo™, created by Chris McConnell, AIFA® provides assurance, fiduciary audit of any account, asset, adviser, any time, anywhere and in any currency.  It's a fusion of over 30 years of experience in the financial services industry including the past 13 years as fiduciary / securities expert and 2016 technology.
Don't fly blind

McFideo™ was invented to protect assets, accounts and beneficiaries from financial scams, Ponzi schemes and advisers, banks, brokerage firms  and or trust companies promoting or enabling them.
How many Bernie Madoff clients thought they were totally "protected"?  All of them, and in particular, probably those who had their account statements mailed to their "legal, tax or financial advisers."  Out of 5,000 Madoff direct customer accounts, about 500 had their account statements sent to "trusted advisers" like attorneys, CPA's, business managers, banks and investment advisers.   And for what?  In every case perhaps a rubber stamp, not one of these firms raised a red flag, despite Madoff's scam dating to the 1960's.  See our 2009 press release on Madoff here, one of the most popular expert Madoff analysis articles.
Two major red flags about Bernie Madoff
The Bernie Madoff ponzi scheme was preventable for two reasons. First, his firm did not carry a certain kind of customer account insurance, called excess SIPC.  Major brokerage firms have had it since the 1970's, careful high net worth investors look for it.  Excess SIPC coverage kicks in after SIPC account protection.
The second major red flag?  Madoff would not let anyone audit his trades which created his false impressive track record.
Trust, but verify with McFideo™
Exclusively for Families, Parents, Spouses & Children of
Professional Athletes, Creative Artists, Entrepreneurs, Executives, Ultra HNW
& Non-profits – Charities, Foundations, Endowments
McFideo™
p r o t e c t s  your
People | Pets | Property | Portfolio
For more information info@mcfideo.com  or (310) 943-6509
McFideo™ is a pending registered trademark and patent submission of Chris McConnell & Associates
© Chris McConnell & Associates 2009 to 2017 All Rights Reserved